Oh, this was long in the making. I made the first character sketches all the way back in June, perhaps even as early as May. Apart from the bats, which were needed for the "plot", I had no idea what to put in the background, and spent a lot of time trying out various post-apocalyptic Earth layouts.
Then, probably in August, I decided to use a paintover of this screenshot from Darksiders 3: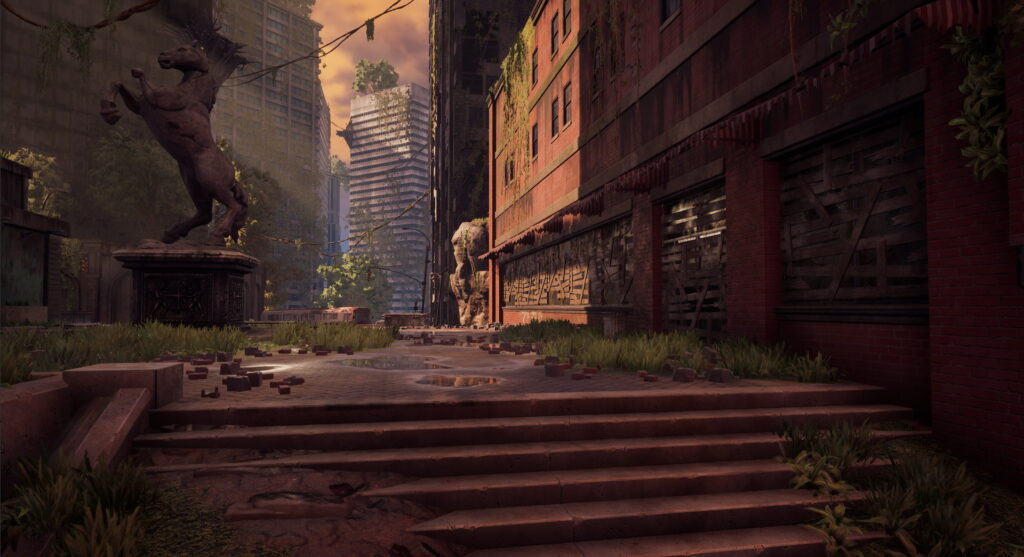 Obviously I changed my mind (though I kept the stairs!), but this gave me something to work with, and I started to color the characters. This was done by October, but by then, I was only working on this once every two weeks or so, and seriously considered abandoning it.
In the end, I drew my own background because I had very specific ideas about the lighting (the god-ray on Strife's butt was a must from the get-go). This took many sittings and a lot of tinkering. Not surprising, since this is my first artwork with both characters and environment art, and arguably the first with a "story" too.
Either way, finishing this was a major achievement and a huge relief.